1.1.    Keynote Speech & Special Lecture. 3
1.3.    Special Sessions & IRG Sessions. 4
2.2.    Outstanding Presentation Award. 8
2.3.    Best Domestic Society Award. 9
3.2.    IRG (International Research Group) 11
3.3.    Selection of the Research for ICRA.. 11
3.4.    Venue of the Next Conference (2019) 11
1.       Conference Overview
The Conference Committee and the Local Organizing Committee in the Vietnam welcomed the participants with an excellent arrangement for the success of the Conference.
The Conference provided all participants with great opportunities to enrich their professional knowledge and to experience wonderful culture in Ho Chi Minh City.
The 12th EASTS Conference was held from 18 to 21 September 2017, in Sheraton Saigon Hotel &Towers, Ho Chi Minh City, Vietnam. The Conference on the theme of "Safe, Green and Integrated Transport" attracted 671 participants including 249 students and had 28 ATS papers, 158 Journal of the EASTS papers and 216 Proceedings of the EASTS papers covering all fields of transportation studies.
For detail about the academic and practical papers, please see the website of International Scientific Committee (ISC).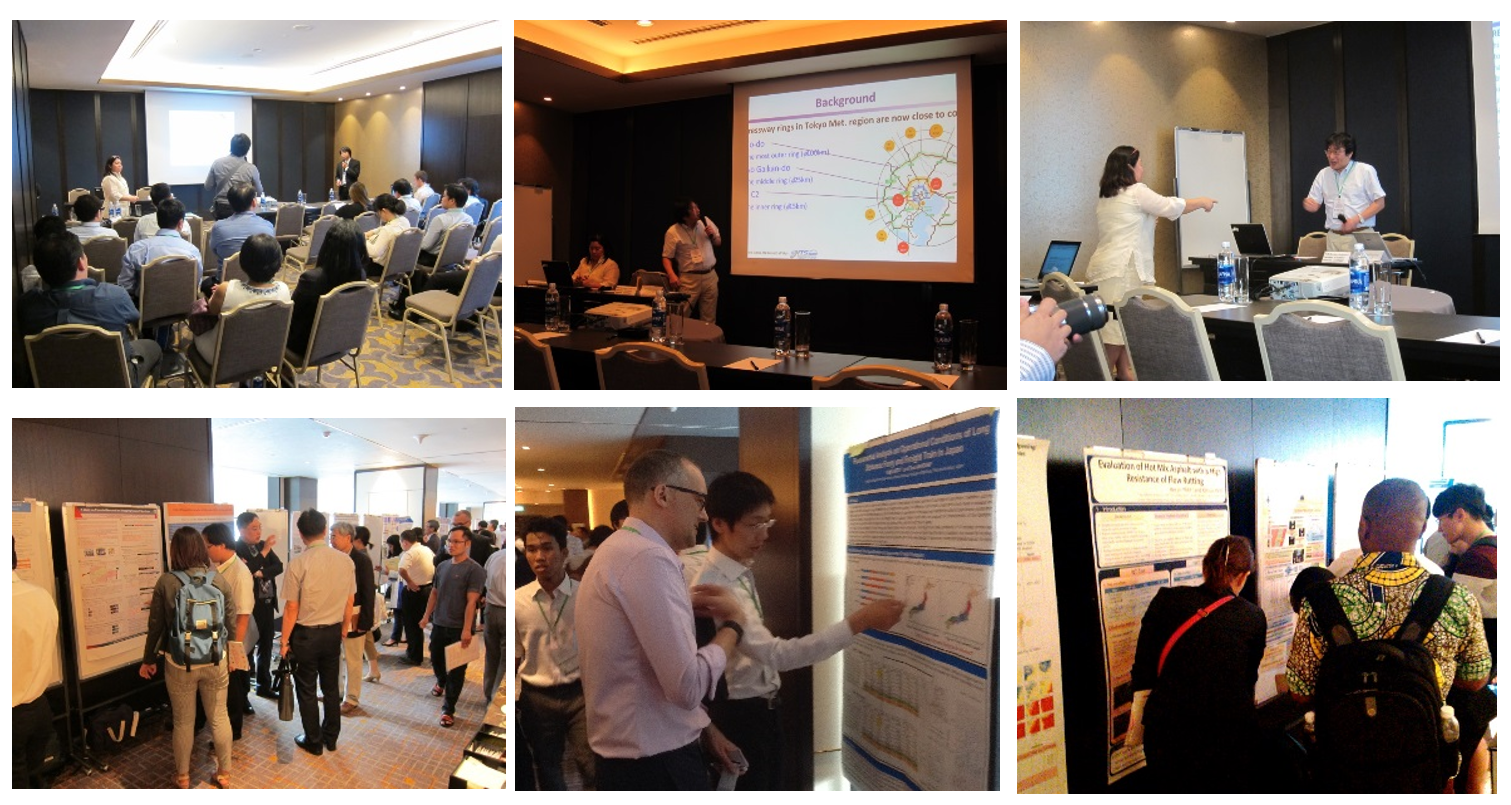 Photo 1 Oral (upper) & Poster (lower) Session
1.1.      Keynote Speech & Special Lecture
"Expanding Asia Strategies for Trans-Areal Sustainability: EASTS"
by Prof. Tetsuo Yai (President of EASTS, Tokyo Institute of Technology)
"Vietnam's Vision and Actions Plan for Safe, Green and Integrated Transport Systems"
by Mr. Nguyen Ngoc Dong (Vice Minister of Transport Vietnam)
"Future of Urban Mobility in the Industrial Revolution 4.0"
by Ms. Emilie Potvin (Head of Public Policy, Southeast Asia and Northeast Asia, Uber)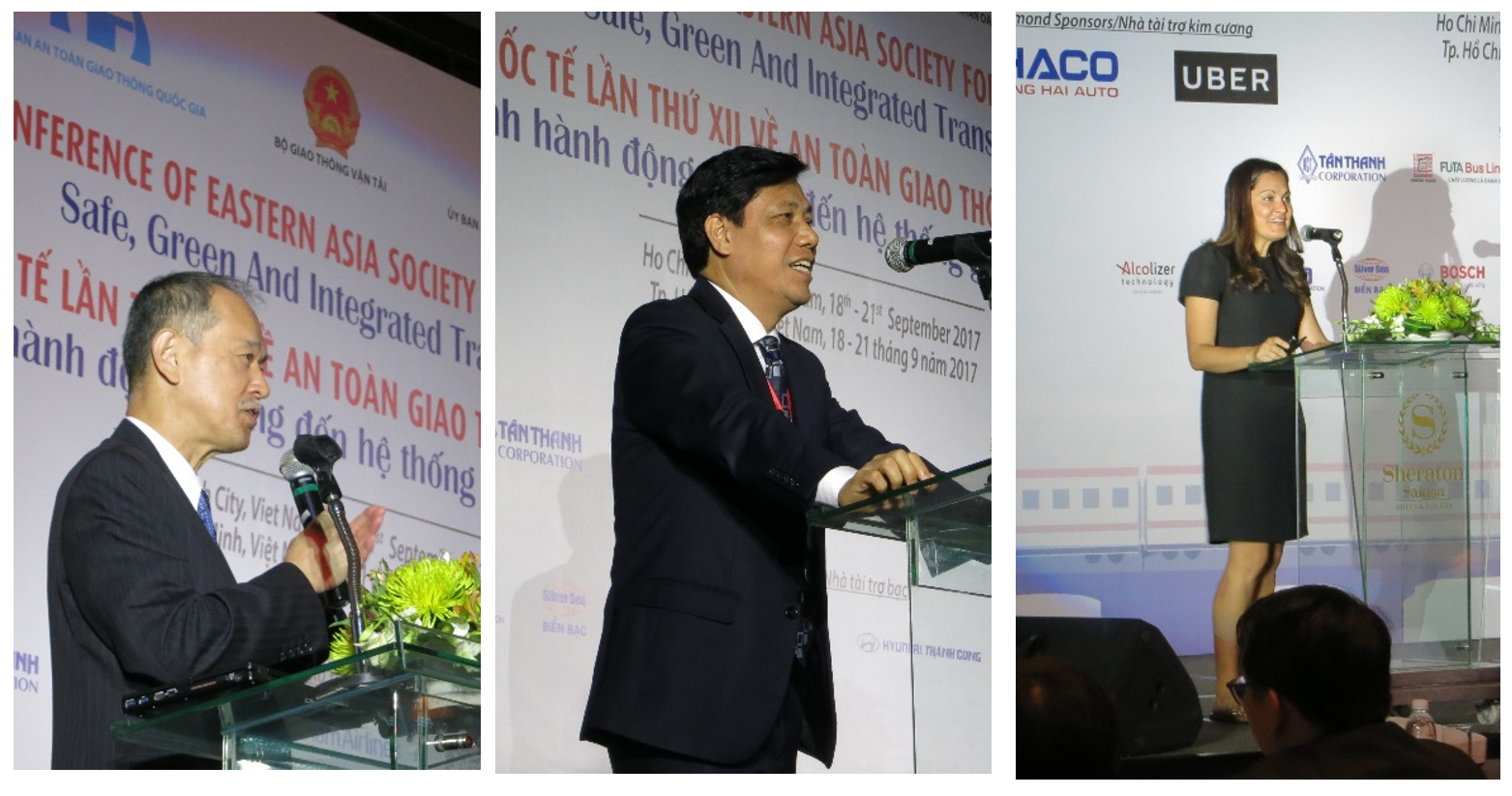 Photo 2 Prof. Yai         Photo 3 Mr. Dong        Photo 4 Ms. Potvin
1.2.      Plenary Sessions
Topic:                  Safe, Green and Integrated Transport Systems for Asian Cities
Moderator:          Prof. Akimasa Fujiwara, Hiroshima University
Speakers:            Dr. Jeahak Oh, KOTI Vice President (Integrated Transport Development in Asian Cities)
Prof. Shigeru Morichi, National Graduate Institute for Policy Studies (GRIPS) (Urban Railway Development and Financing Strategies for Asia)
Panel Discussions:           NTSC/MOT Representative
HCMC's DOT/AMUR Representative
Dr. Vu Hong Truong, President of Hanoi Metro Co., Ltd.
Tokyo Metro Representative
1.3.      Special Sessions & IRG Sessions
World Bank – EASTS Joint Special Session: Developing Climate and Disaster Resilient Transport – International and Vietnam Perspective
Safety Improvement Measures for Vulnerable Road User Group
Private Vehicle Demand Management for Big Cities: International Experience and Implementation Roadmap for Vietnam
WCTRS – EASTS Joint Special Session: Health-Oriented Urban Transport Development – International Experience and Applicability to Developing Countries
Intelligent Transport Systems in the Era of Internet of Things: Developments & Applications
Reform and Renovation of Public Transport – Challenges and Solutions
GIZ-ASEAN Cooperation Special Session Implementing fuel efficiency policies in the ASEAN: Linking Academe with the Policy Makers
IRG17: Logistics in Asia: Interdependent Supply Chain and Advancement of Intelligent Management
IRG18: Strategies for a Sustainable Transportation Path for Small- and Medium-sized Cities in East Asia
IRG21: Comparative Study on Quality Management for Public Transport Systems in Asian Cities (QM4PTA)
IRG22: Integrated sign systems for non-motorized transport and transit users
IRG24: Viability of Public Transport Harmonizing System with Para-Transit Modes
IRG25: Mobile Millennium Asia: Mobile Productivity and Utility Tools for Inclusive Urban Mobility
IRG26: Institutions- for Railway Development in Asian Cities (IRDAC)
IRG29: Gender and Transport Nexus: Achieving A More Equitable and Inclusive Society
1.4.      Technical Tours
Tour 1: Underground Metro Construction Site (Line 1) –Ho Chi Minh city
Tour 2: Centre of Intelligent Transport System (Ho Chi Minh –Long Thanh–Dau Giay Expressway)
Tour 3: Transport Development in Binh Duong New City (jointly organized with the Special Seminar in Binh Duong New City)
2.       Awarding
2.1.      Best Paper Award
[Yasoshima Yoshinosuke Prize] (Best of Best Papers Awards)

Dynamics of vehicle discharge at signalized intersections with non-lane based mixed traffic operations
by Kinjal BHATTACHARYYA , Bhaskar PAUL, Bhargab MAITRA
(Indian Institute of Technology of Kharagpur, India)

a) Enlightening Asia-specific Topics

Study on Motorcycle Equivalent Unit in Urban Streets
by Doan Thanh TAN, Tran Vu TU, Kazushi SANO
(University of Transport and Communication, Vietnam, Ho Chi Minh City University of Technology and Education, Vietnam, Nagaoka University of Technology, Japan)

b) Discovering Interesting Facts

A Study on Possibility of Introducing a Regular Bus System in Kandahar City, Afghanistan
by Mohibullah RAHMAT, Shoshi MIZOKAMI, Akimasa FUJIWARA
(Kumamoto University, Japan and Hiroshima University, Japan)

c) Technological Innovation
d) Institutional Innovation

Identifying management strategies for the improvement of urban bus services: An experience in Kolkata
by Munavar Fairooz CHERANCHERY, Prashant PRASAD, Bhargab MAITRA
(Indian Institute of Technology Kharagpur, India)

e) Theoretical Development

Solving the combined modal split and traffic assignment model with captive mode users and overlapping routes
by Seungkyu RYU, Anthony CHEN, Guangchao WANG, Keechoo CHOI
(Ajou University, Korea, The Hong Kong Polytechnic University, Hong Kong, Central China Normal University, China, Ajou University, Korea)
f) Methodological Development

Estimating Inter-regional Travel Demand for Seasonal Variation by an Eigenvector Spatially Filtered Spatial Interaction Model: A Case Study in Japan
by Canh Xuan DO, Makoto TSUKAI
(Hiroshima University, Japan)

g) Best Application in Practices

Impact of Developing the Orbital Expressway on Reduction of Logistics Costs and the Regional Economy in the Tokyo Metropolitan Area
by Tetsuji SATO, Makoto FUJIWARA
(Chiba Institute of Technology, Japan)

[OCDI Takeuchi Yoshio Special Award for Logistics Research]

A simulation-based dispatching decision support system for disruptions management at intermodal freight terminals under multiple uncertainties
by Cheng-Chieh(Frank) CHEN, Wu-Jui(Frank) CHANG
(National Dong Hwa University, Taiwan)

Photo 5 Winners of Best Paper Awards
2.2.      Outstanding Presentation Award
[Best Oral Presentation]

Mengyun Li (Nanjing Tech University)
Krister Ian Daniel Roquel (De La Salle University)

[Best Poster Presentation]

Chawis Boonmee (Muroran Institute of Technology)
Toshiaki Kawase (Ibaraki University)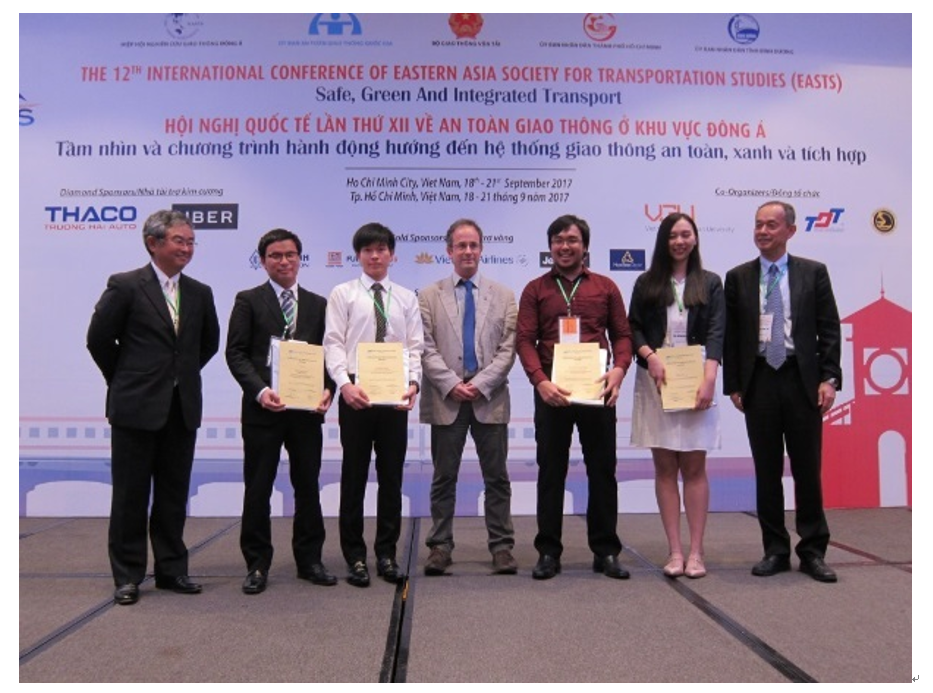 Photo 6 Winners of Best Presentation Award
*Sub-committee for Outstanding Presentation Award: Jean-Paul THULL (New Zealand), Masria MUSTAFA (Malaysia) and Matthew BURKE (Australia).
2.3.      Best Domestic Society Award
Society of Transportation and Logistics Studies, CCTA (China)
*Awarding Committee Members: Pichai TANEERANANON– Chair (Thailand 2014-2015 DS Award Winner), Jittichai RUDJANAKANOKNAD (Thailand) , Mohamed Rehan KARIM (Malaysia), Jean-Paul THULL  (New Zealand)
3.       Representative Assembly and Board Meetings
Representative Assembly and Board Meetings were held during the Conference period. Main agendas were the followings: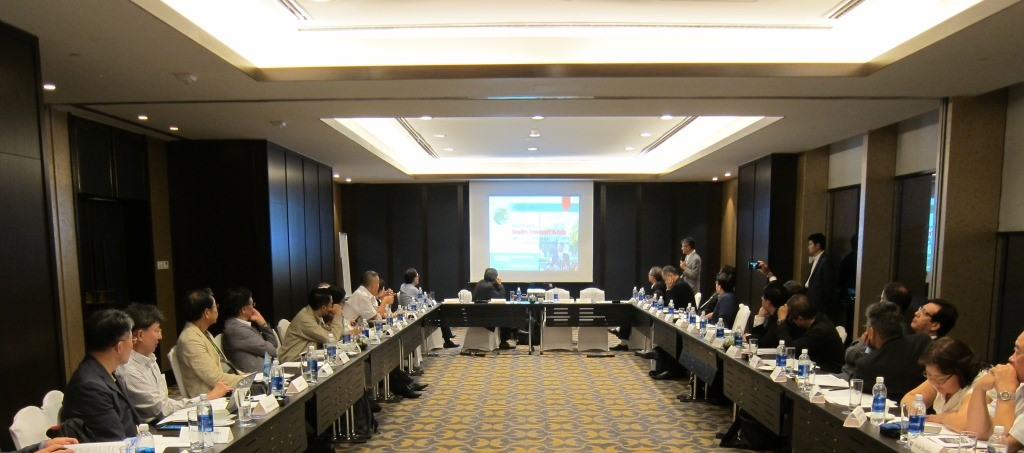 3.1.      Main Agendas
The Special Research Project (SRP) between KOTI-EASTS has started under the title of "Establishing Legal and Institutional Basic for Efficient Dry Ports Development in South East Asia ".
Past Project reports is shown in EASTS web.
The venue of EASTS 2019 was selected.
New membership (Individual Member) was approved.
New IRG was approved.
Following members were elected as Directors-at-Large who will serve from 2017 to 2021:

Akimasa Fujiwara (Japan)
Kyung Soo Chon (Korea)
S.K. Jason Chang (Taiwan)
Chang Woon Lee (KOTI, Korea)

Activities of the EASTS Domestic Societies were reported.
Yai was re-elected as President for next term.
New officers were elected or appointed.

2nd Vice President: Mr. Amal S. Kumarage
Secretary-General: Mr. Naohisa Okamoto
Treasurer: Mr. Tetsuro Hyodo
3.2.      IRG (International Research Group)
Eight IRGs has been ongoing since before this conference, of which two was completed in 2017 and of which six are still ongoing. Additionally, four new IRG has been approved. Currently over 140 EASTS members are actively involved in the ten IRGs' activities.
New IRGs

IRG-30-2017: "Entry point of mobility management measures in Asia"
(the representative: Dr. Ayako Taniguchi, University of Tsukuba)
IRG-31-2017: "Better mobility in new town: preparing for self-contained neighborhood in Asia"
(the representative: Dr. Akimasa Fujiwara,Hiroshima University)
IRG-32-2017: "Logistics network and variety in Asian context: Globalization and localization"
(the representative: Dr. Tetsuro Hyodo, Tokyo University of Marine Science and Technology)
IRG-33-2017: "Fuel Economy and Clean Fuels and Vehicles"
(the representative: Dr. Karl Vergel, University of the Philippines)
3.3.      Selection of the Research for ICRA
No application (2017)
3.4.      Venue of the Next Conference (2019)
The 13th Conference will be held in Colombo, Sri Lanka in September 2019 and hosted by SLSTL (Sri Lanka Society for Transport & Logistics).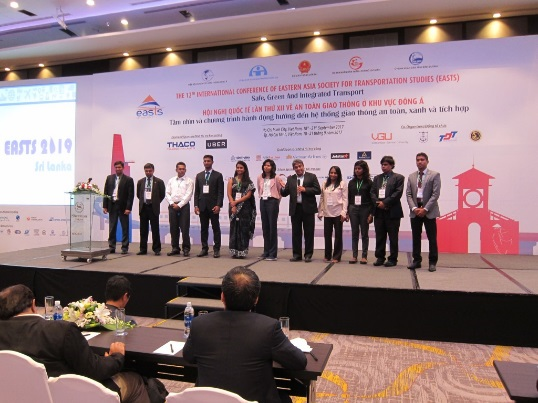 Photo 8 A Short Speech from SLSTL